Join our list
Singup to be the first to hear about exclusive deals,
special offers and upcoming collections
Mid Season Sale
UP TO 50% OFF SELECTED STYLES

For a limited time only. Prices as marked online. Conditions apply.
Konte Blog
Sed ut perspiciatis unde omnis iste natus error sit voluptatem accusantium doloremque laudantium, totam rem aperiam, eaque ipsa quae ab illo inventore veritatis.
Radha is a mixed media artist. The latest kimkara ensemble is based on two of Radha's collections of paintings; "Joy of Being", that has a series of portraits and "Journey of a Free Soul", featuring the whirling dervishes dancing the 'Sema'. This edition comes alive with the unique textures, rhythms, twirls, vibrant brushstrokes and expressions that Radha uses in her work.
Continue reading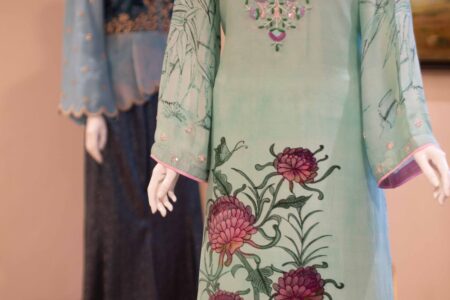 Let the art do the talking- stylish tunics with beautifully embellished necklines. Pair it with trousers, dhoti pants or your figure hugging jeans.
Continue reading